About Us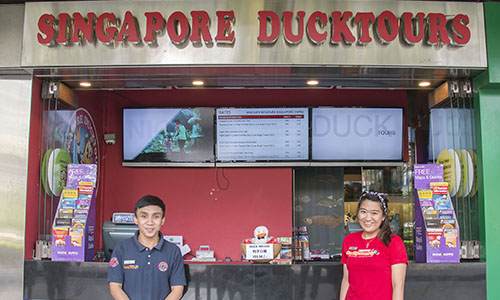 DUCK & HiPPO is a group of crazy (in a good way) people; committed to bringing a smile to every guest we serve. Work and play are just seriously fun (oxymoron, yes, we know) and that is us. We thrive on laughter, friendship and cheer and we hope to make your journey with us an unforgettable one.
Home-grown and 100% Singaporean, DUCK & HiPPO is an active and innovative player in the tourism industry. We are Singapore's original DUCKtours and topless tour bus operator, while others can only follow and copy. Our core tour products are testimonies to our wacky nature - the amphibious DUCKtours and HiPPO topless buses. We are interested in delivering anything which is out-of-the-box and totally unorthodox, so the list will just keep growing!
If you are a tourist in Singapore, you can be sure of an enjoyable time with us during your stay. And if you are a local, hey, you can never be TOO delighted, right? So come onboard!